THE NR. 1 ESCAPE ROOM IN SWITZERLAND
TWO LOCATIONS IN ZURICH - FOUR GAMES
WHAT ARE THE ADVENTUREROOMS?
You don't know AdventureRooms yet?
Then it's about time you try out the ultimate team-game!
You're locked up in a room with your group and have exactly 60 minutes to escape! On your own it's up to you to explore, locate hideouts and secret doors and figure out the meaning behind mysterious objects, devices and strange signs. Only like this your escape may succeed.
The game does not require any physical effort, is not dangerous and does not contain horror elements, we put the focus on the fun. It's a challenging game for everybody between 9 and 99 years (children under 18 only if accompanied by an adult).
Only 30% of the teams escape.
DO YOU ACCEPT THE CHALLENGE?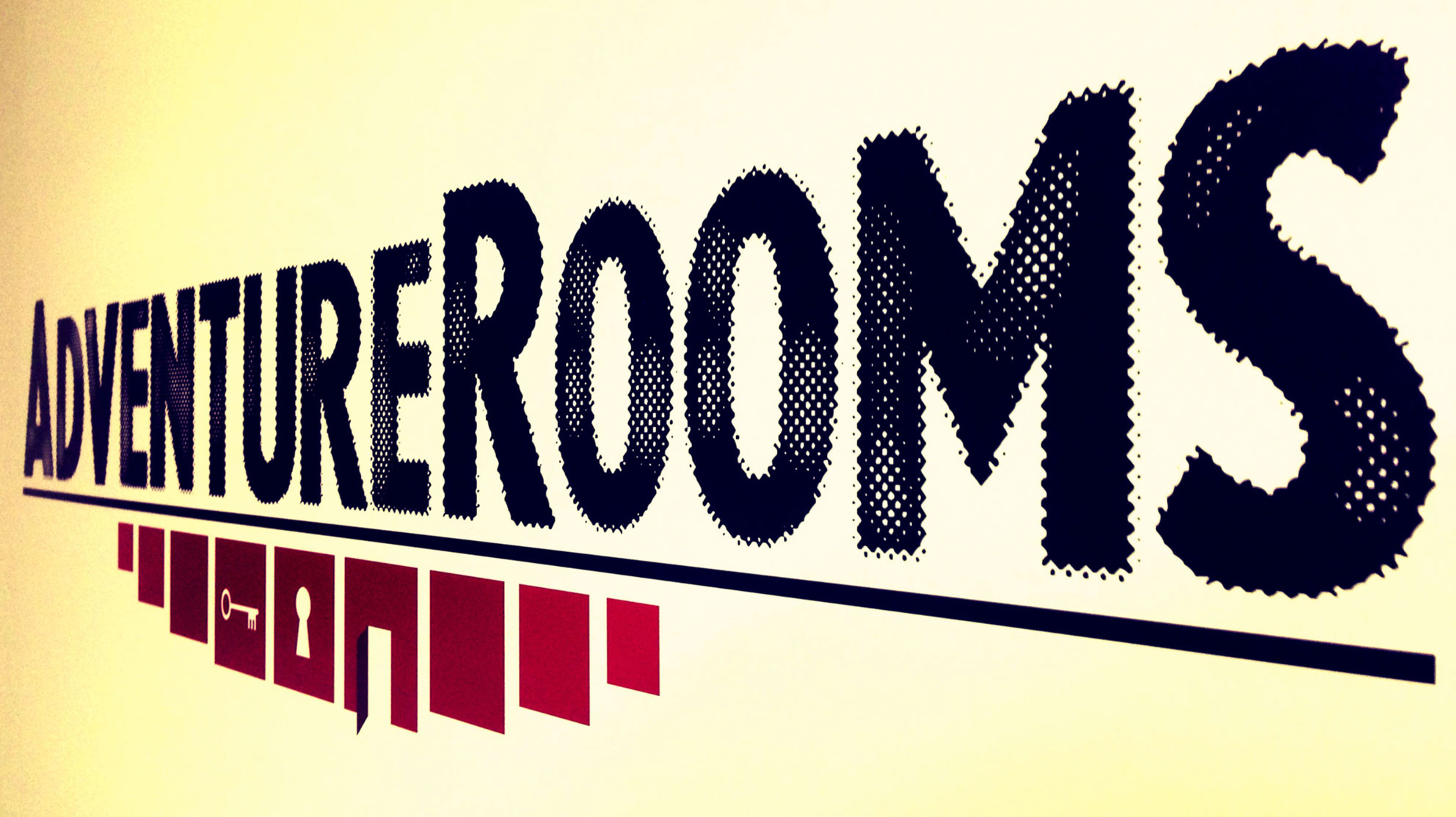 OUR ESCAPE ROOMS IN ZURICH
Please find further information about a visit to the AdventureRooms in our FAQ.
Standard mode:
2 people CHF 49.00 p.p.
3 people CHF 40.00 p.p.
4 people CHF 36.00 p.p.
5 people CHF 32.00 p.p.
6 people CHF 30.00 p.p.
Duel mode:
3 vs 3 people CHF 40.00 p.p.
4 vs 4 people CHF 36.00 p.p.
5 vs 5 people CHF 32.00 p.p.
6 vs 6 people CHF 30.00 p.p.
(all prices VAT included)
TEAM EVENTS
AdventureRooms is perfect for team events. We have a capacity of 2 to max 48 people. We are happy to help you with the organization.
LADIES NIGHT
Every last Thursday of each month, women pay only CHF 25.- per person throughout the day! Men are of course still welcome too ;)
KIDS DAY
Children from 9 to 16 pay only CHF 25.- per person every first Sunday of each month!
BIRTHDAYS
To celebrate the day, the birthday child is invited to AdventureRooms Zurich (please show your ID).
FAMILY TRIP
Our games are fun for the whole family. Adventure and thrills in are guaranteed!
SCHOOLS
AdventureRooms was born out of a school project and is therefore ideal for any class trip.
ADVENTUREROOMS VOUCHERS
Give away now the ultimate team-experience fun with an AdventureRooms voucher!
Please note that an online booking is still needed if you have a voucher. Any remaining balance will be refunded after playing.
We have two kind of vouchers:

AdventureRooms voucher in a little wooden mystery box
You first have to solve the riddle to be able to open the box and get the voucher!
AdventureRooms Online vouchers
We also have now online vouchers you can order for you or as a gift for someone.
The voucher can be downloaded or sent by email asap.

LOCATION ZURICH | UETLIBERGSTRASSE
ADVENTUREROOMS ZURICH
Uetlibergstrasse 240
8045 Zurich

LOCATION ZURICH | WEINBERGSTRASSE
ADVENTUREROOMS ZURICH
Weinbergstrasse 68
8006 Zurich
CONTACT US
Email:
zurich@adventurerooms.ch